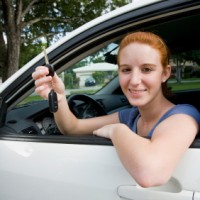 5 Devastating Outcomes of Child Identity Theft (vs. Adult Identity Theft)
July 10, 2011
We have plenty to worry about as parents. Is my kid well-adjusted? Good at math? Good at making friends? Am I feeding him the right things? Protecting him from pesticides? Setting a good example?  Sheesh – the list goes on.
And I'd imagine you might be thinking, "And now, these people are telling me I need to worry about protecting my child's identity?"
Yes. That's exactly what I'm saying.
We falsely believe that the loss or breach of credit card information is, in the adult world, inconvenient to us consumers, but really the big rich banks' problem.  There is no vivid, direct way for us to see how much we all pay for identity theft, in the final analysis. And when it comes to children, we just assume that ID theft cannot damage their financial well being, because they don't even have credit cards, online bill pay accounts and mortgages.
This "no-harm" thinking makes us unduly passive. (It certainly did for me.) Well, we stay passive until our thinking shifts, usually when we begin to glimpse the reality that many child identity theft victims actually face.
Harm #1: Job rejection
Imagine how proud and excited you would be if your child got an internship for a first job…only to be rejected because he could not pass a simple background check.  Someone else had decided to use his clean Social Security number to build a fake ID to buy a 40,000-square-foot boat.
Harm #2: First drive ends in jail time
Imagine the excitement of your 16-year-old child's first solo drive. It starts out well, but ends with him being thrown in jail because his Social Security number was being used to build an alibi for a drug felon.
Harm #3: No money for school
Imagine the thrill and joy of an early acceptance to an Ivy League college that could catapult your child into a world of education, connections and opportunities…only to find a destroyed credit history that may or may not be cleared in time to secure financial aid.
Harm #4: Medical emergency gone amuck
Imagine your worry over a sick child…only to discover your child's medical history was muddled with false information that may threaten his life.
Harm #5: Months or years of repair work
Imagine now if these crimes had lain undetected for years, inviting other thieves to use your child's information for more and more damage. Imagine the hours and even years it would take to repair the initial damaged records and the vigilance that will always be required to monitor and repair a compromised record.  These terrors you are just imagining reflect the reality that is experienced by the victims of child identity theft every single day.
Child ID theft inflicts financial, social and mental hurt and harm on its victims; as such, it is really a crime against our collective future and, potentially, your child or a child you love. These are the damages of child ID theft and the reason we must act to protect these children with a slightly different but equally important focus than that of an adult ID theft victim.
***
Michelle Dennedy was America's first Chief Privacy Officer, for Sun Microsystems. When Michelle's own daughter's identity was attacked, she vowed that she would never let it happen again. Michelle is now the Editor-in-Chief of The Identity Project, which is sponsored by AllClearID. AllClearID will monitor your child's identity, notify you securely if it has been compromised, and repair and restore it – at no cost to you.