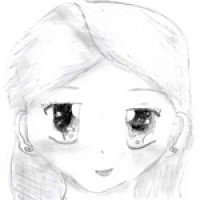 May 12, 2011
It's not like kids typically have a lot of cash on hand to steal. It's not like they are looking to get heavy into real estate very soon. So, why should we care?
First, Child ID Theft can have a large impact on a child that it may not for an adult. To be sure, adult ID theft is a violation and, in addition to the financial or health or reputational havoc it can render, many victims report a feeling of personal violation. The reaction of an invasion of personal "space" is similar to that felt in the case of a burglary where your safety is compromised and your possessions manhandled.
For a child, the loss of Identity can have impact to a list of Firsts. First hard won internship, First car purchase, First student loan for a college education and so on and so on. When a child is experiencing Firsts, we want the child to be successful and confident. We want these experiences to be rewarding. We want the child to have every best chance to cash in on being a Good Kid. Losing out on a job based on a ruined background check can totally stink for an adult—particularly in a rough economy. Losing a first job where a child has no prior experience nor track record can block an entire path of future possibility. Our children can be discouraged, made fearful and violated rather than hopeful and idealistic. We need optimistic dreamers for our future.
A theft of a child's First setting out into the financial world, a theft of a clear and effective health history, a theft of a clean criminal record is a violation against our collective future as well as that child and his or her family's inconvenience or cost.
That's how I see things as a person worried about authentication and it's lynchpin necessity for our economy.  That's also how I feel as a Mom who wants her girls to have their best chance at great Firsts.
***
Michelle Dennedy was America's first Chief Privacy Officer, for Sun Microsystems. When Michelle's own daughter's identity was attacked, she vowed that she would never let it happen again. Michelle is now the Editor-in-Chief of The Identity Project, which is sponsored by AllClearID. AllClearID will monitor your child's identity, notify you securely if it has been compromised, and repair and restore it – at no cost to you.